Spring Break was amazing and terrible at the same time.
When the kids are home my schedule gets completely whacked, but I love having them home - mostly.
I don't love the arguments.
I also feel really bad that my Big Guy had a rough week, but I'm so proud of him. He started running with me again, and he got an expander put in. I'll talk more our runs in the recap.
Running with him is amazing, and such a great bonding experience for us, but it also threw a bit of a monkey wrench into my training. He can't go as far, and when I told him I needed a long run he got a little sad, so I altered my long run plans. I probably shouldn't have, not with Cherry Blossom next week, but he's so eager and not a bad running partner, so I couldn't tell him no.
Wednesday - I had a full week in between workouts. That's not great, but I went to Barre and it was tough, but amazing. It was Freedom Barre, and I'd not taken that class before. I liked it. My hip flexors did not. They can be quiet. I needed the stretch and the challenge.
Thursday - Big Guy asked if he could run with me. He was getting his expander installed later in the day, and I know he was nervous. I don't know if that is what spurred him to want to run with me. He's been talking about running more races and training. It started when the hubs told him that he was training for the Navy Half. So he wanted to run 2 miles. I had planned on at least 3, but 2 was better than nothing and it was with my boy. It ended up being a fartlek, with him choosing when we walked and ran. I must say, I'm super proud of him. He didn't slack off. He only walked a bit, and we ended up knocking 20 seconds off our second mile. When we hit 2 miles there was a bit more road to run, so he said he wanted to full out run it until we hit the stop sign. We ran that .05 of a mile at a 9:31 pace. He was ecstatic. It was a great run. 13:09 avg pace.
Sunday
- I had planned on banging out a 10k, but because we didn't get our run in on Friday, Big Guy wanted to run with me again. He wanted to up the mileage to 2.5 miles. I told him I was game. I'll run with the stroller later in the week. The run was awesome. I pushed him a little, because he was finally starting to feel it. We ended up knocking about 20 seconds off our pace, and I'm so proud of him. He also got to use his new iPod to track the run in Nike. He was very, very excited about that. 12:46 pace.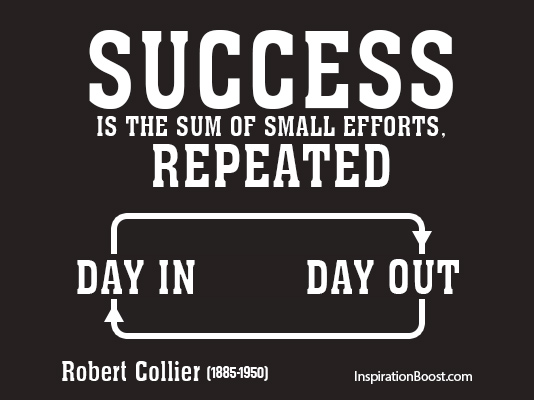 I don't know that I have any goals for this week, besides the usual. Keep working out, eat smart, and get some rest.
I know it's not exciting or glamorous, but that's where it's at.
Happy Monday all!